Supporters

The Association for Financial Markets in Europe (AFME) is the voice of all Europe's wholesale financial markets, providing expertise across a broad range of regulatory and capital markets issues. We represent the leading global and European banks and other significant capital market players. We advocate for deep and integrated European capital markets which serve the needs of companies and investors, supporting economic growth and benefiting society. We aim to act as a bridge between market participants and policy makers across Europe, drawing on our strong and long-standing relationships, our technical knowledge and fact-based work.
---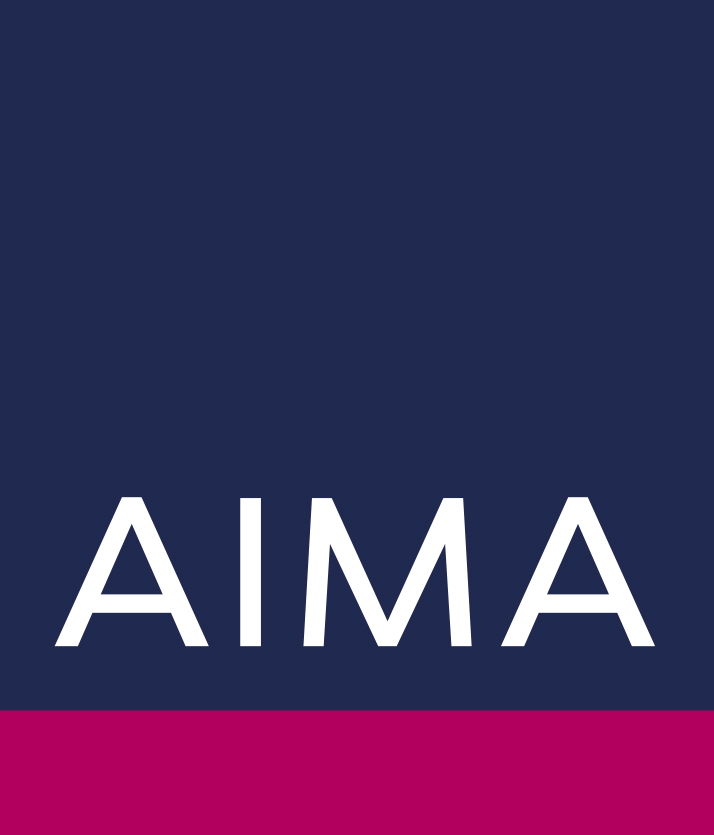 AIMA, the Alternative Investment Management Association, is the global representative of the alternative investment industry, with more than 1,800 corporate members in over 50 countries. AIMA's fund manager members collectively manage more than $1.8 trillion in assets. AIMA draws upon the expertise and diversity of its membership to provide leadership in industry initiatives such as advocacy, policy and regulatory engagement, educational programmes and sound practice guides. AIMA proactively communicates with the media and the general public to increase awareness around the value of the industry. AIMA set up the Alternative Credit Council, or ACC, to help firms focused in the private credit and direct lending space. The ACC currently represents over 80 members that manage $300 billion of private credit assets globally. AIMA is committed to developing skills and education standards and is a co-founder of the Chartered Alternative Investment Analyst designation (CAIA) – first and only specialised educational standard for alternative investment specialists. AIMA is governed by its Council (Board of Directors). For further information, please visit AIMA's website, www.aima.org.
---
The Asian Institute of Chartered Bankers (AICB) is the sole professional body for the Malaysian banking industry. With over 30,000 members and growing, we are governed by a Council of representatives from the Central Bank of Malaysia, The Association of Banks in Malaysia, and the Malaysian Investment Banking Association. Our aim is to elevate the professional and ethical standards of banking by creating a workforce that advocates the highest standards of professional conduct, knowledge and competence. We continue to engage with industry experts to ensure our suite of qualifications remains relevant and future-proof, equipping bankers with the requisite skills and values to keep pace with the ever-evolving banking environment. AICB is also proud to be the only Institute in Southeast Asia approved by the Chartered Banker Institute, UK, to award the Chartered Banker status to qualified members. The Institute continues to support the growth of our members through innovative learning, advocating professionalism, advancing thought leadership, and facilitating networking opportunities.
---
The Arab Bankers' Association (ABA) is a London-based not-for-profit professional organisation whose members work in banks and related industries in the Arab world and in the United Kingdom. Through a programme of events that includes technical seminars and social events, we foster improved relations, information sharing and understanding between Arab and British private and public financial sectors.
The ABA was founded in 1980 and is the only professional body in the UK dedicated to representing and promoting the interests of Arab Banks and financial professionals who work with Arab banks. The Association's Chief Executive Officer is George Kanaan and its Chairman is Abdulaziz Al-Khereiji, the Chief Manager in London of Riyad Bank. The Association's offices are at 43 Upper Grosvenor Street, Mayfair.
For more information, please visit our website, www.arab-bankers.co.uk, take a look at our annual publication, Arab Banker (available on the website or in hard copy), or contact our membership secretary, Hanan.
---
The mission of the British Bulgarian Business Association is to promote trade relations between Bulgaria and the UK by providing support to British and Bulgarian companies in both directions. BBBA is a dynamic professional network, which provides a platform to facilitate dialogue and business among our members. Trade relations between Bulgaria and the UK have been traditionally strong and bilateral trade has doubled in the past 10 years. Bulgarian economy has experienced consistent growth and Bulgaria is a strong investment center with the numerous advantages and business opportunities it has to offer. The main focus of the British Bulgarian Business Association is to promote this growing business and market potential and thus strengthen the bilateral trade relations between the two countries.
---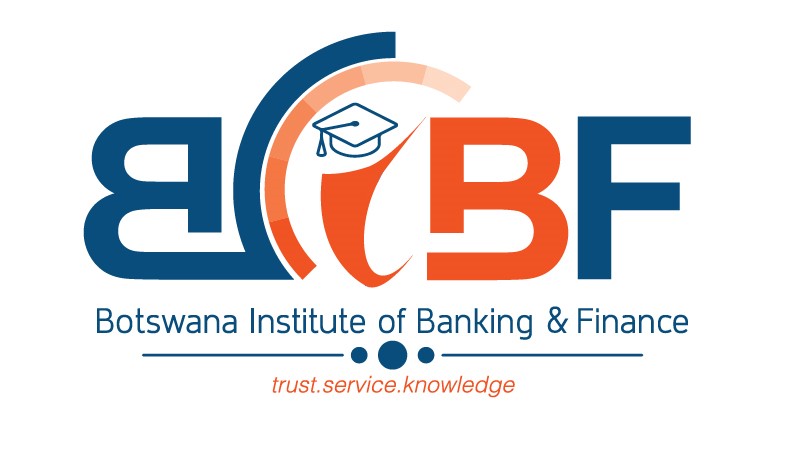 The Botswana Institute of Banking and Finance (BIBF), having recently transformed and rebranded from Botswana Institute of Bankers (BIOB), is a member driven institute; with banks (including the Central Bank) constituting its Corporate Membership. Individual membership includes Ordinary members, being the local banking sector employees who are studying or have studied with the institute and Affiliate members being those students that are not working or have not worked for the banks. BIBF is accredited with the Botswana Qualifications Authority (BQA) as a training provider and provides banking and financial services related training and education. In 2018, the institute launched its transformation strategy to factor in the fundamentally new kinds of leverage currently available to the institute and to codify knowledge in order to reposition the institute to become competitive as well as power sustainable growth. As part of this strategy the institute has partnered with reputable educational institutions to expand its training offering and services. One such partnership is with LIBF, which will see the institute provide two (2) professional banking diplomas, one in Retail Banking and the other in Commercial / Business Banking as well as several high impact banking and finance technical short courses. Other reputable international partners currently working with BIBF include Frankfurt School of Finance and Management (FS), Compuscan Academy and Bangor University. The institute also develops and offers innovative in-house short courses, to address both technical and soft skills gaps within the local and regional banking and financial services sector. These include areas such as treasury management, relationship management, risk & compliance, credit management, AML, KYC, customer service, emotional intelligence and governance.
---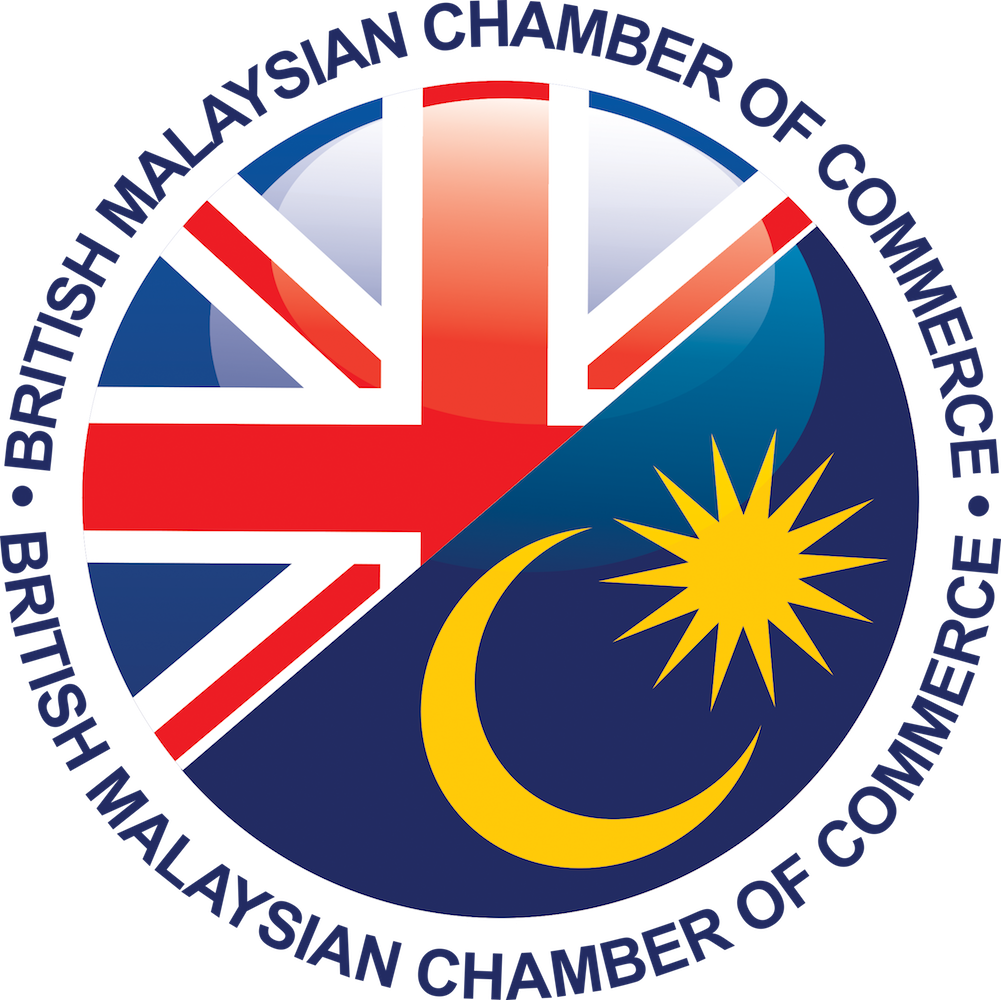 Established in 1963, the British Malaysian Chamber of Commerce (BMCC) has been driven by the sole ordinance of advancing bilateral trade relations between the United Kingdom and Malaysia. Over the past five decades, the BMCC has been a catalyst in providing Malaysian-based businesses with networking and exposure, knowledge exchange and bilateral trading support services. Today, the BMCC has firmly rooted itself as one of Southeast Asia's most prolific Chambers. The BMCC is appointed by the UK's Department for International Trade (DIT) to become their service delivery partner for British SME's seeking to export or establish a presence in Malaysia. Embodied by dedicated sector specialists, the BMCC Trade Team provide a range of customised services from market intelligence, business matching and event management to sourcing assistance of UK goods and services. With a certified accreditation by the British Chambers of Commerce (BCC) network across the United Kingdom, the principles upheld at the BMCC are continually updated in assurance of living up to the global standards set by the BCC accreditation system.
---
The CIIF aims to connect its members with global opportunities, by catalysing international recognition of its professional standards and professional programmes through strategic linkages, establishing collaborations, partnerships, and network building. CIIF's flagship qualification, the Chartered Professionals in Islamic Finance (CPIF) will be rolled out in phases across 2018 and 2019. The CPIF comprises four levels of progression, from Foundation, Intermediate, Proficient, and Chartered levels leading towards the attainment of the CIIF's Chartered membership status. It aims to develop versatile and universal professionals who are conversant in Islamic finance knowledge and techniques, and candidates may select either the Islamic banking or Takaful programme pathways. Recently, in September 2018, the CIIF held the Chartered & Fellowship Masterclass (CFM) to on-board industry leaders from various Malaysian Islamic banking and Takaful institutions towards attaining their Chartered membership. The CFM is an invitation-only, limited run programme designed to fast-track experienced and eminent professionals holding key positions in support of the efforts to professionalise the industry. The CIIF will also set Continuing Professional Development (CPD) for its members as part of its effort to support continuous learning and upskilling, with programmes being made available starting in the second half of 2019.
---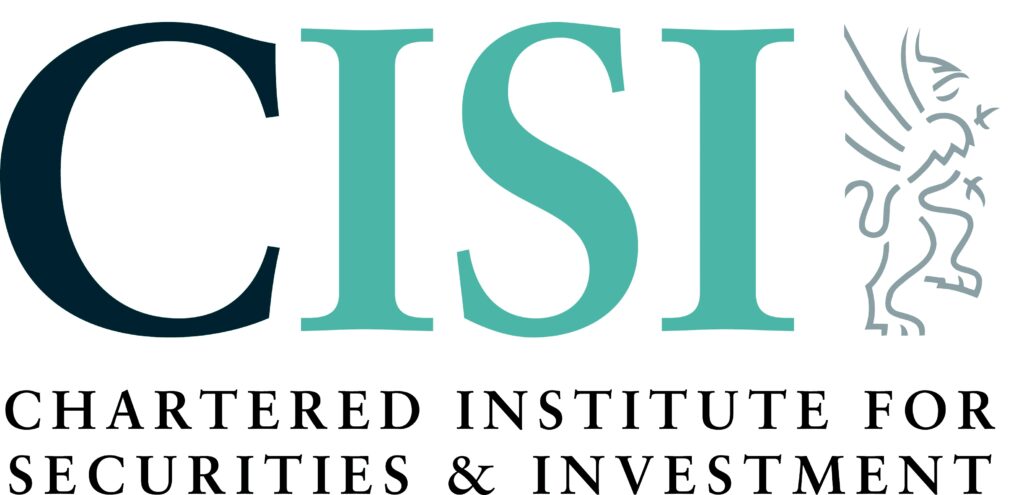 The CISI is the professional body of choice for professionals in capital markets, corporate finance, compliance, risk, financial planning, Islamic finance, operations and wealth management in the UK and in a growing number of major financial centres globally. Formed in 1992 by London Stock Exchange practitioners, the CISI has a global community of more than 40,000 members in 116 countries and in 2015 more than 40,000 CISI exams were sat in 80 countries. The Institute's mission is to set standards of professional excellence and integrity for the securities, investment, wealth and financial planning professionals, providing qualifications and promoting the highest level of competence to its members, other individuals and firms.
---

The Egyptian Banking Institute (EBI) was established under the Egyptian Law No. 78 in 1991 as the sole training arm of the Central Bank of Egypt (CBE) to provide banking, financial and monetary training to Egypt's banking professionals. All banks in Egypt are members at the institute by law to receive training support services to enhance the competencies and skills. Through its extensive network of international and local professional partnerships, the Institute is also able to provide its constituency with a variety of training programs, seminars, conferences and workshops presented by reputable experts and organizations in the financial and training fields. Recently, the Institute has experienced significant growth and development in terms of the size and diversity of its constituency, training facilities, internal resources and most importantly, its training services and products. Through the Institute's longstanding reputation as a professional training provider, the Institute was able to effectively broaden its reach to the financial sector at large in the Arab Republic of Egypt and to the surrounding region, thereby achieving an integral component of the Institute's newly revised mission and vision. In April 2009, EBI was awarded its first accreditation for a 5 year term by ACCET to become the first accredited financial training institute in Egypt and the region. In December 2014, EBI was re-accredited for a new term of 5 years until December 2019, and then re-accredited for another 5 years until 2024 for its strategic plan and continuous organizational commitment for quality training and adherence to international quality standards.Headed by the Governor of the Central Bank of Egypt, H.E Mr. Tarek Amer, the Board is composed of eight members that come with high-level expertise and blend of diversity that makes an important contribution in leading EBI in a complex and fast-changing environment. Consisting of bank's chairmen, economic experts and industry leaders with extensive knowledge in the financial and banking sectors, EBI's Board of Directors is one of its key competitive edge and positioning strengths in the industry. Moreover, about 191 employees distributed among the different departments in the Headquarters and the other three auxiliaries, working together, hand in hand to ensure EBI's continued success. EBI delivers training programs and workshop for more than 60,000 trainees from the entire banking sector. It also enjoys a pool of 600 trainers who are practitioners in the banking sector.
---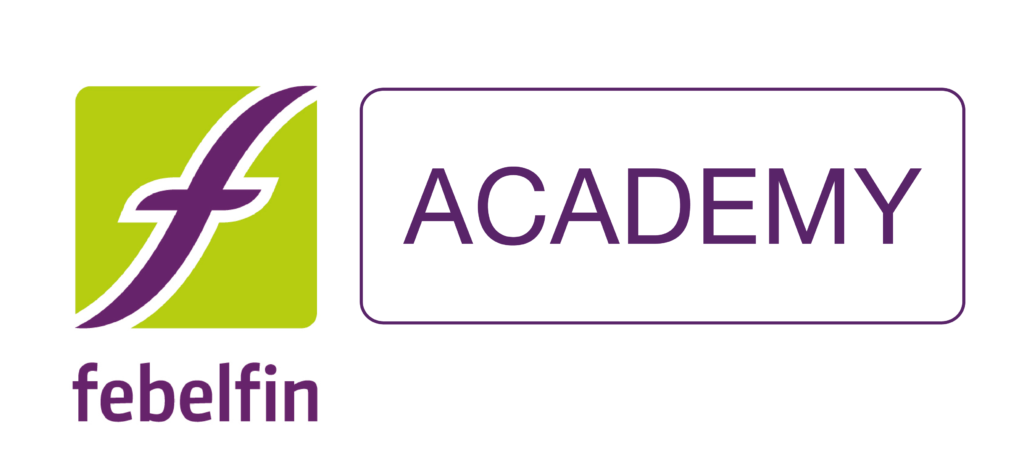 Febelfin Academy is the competence centre for the financial sector in Belgium.
It provides financial training from basic to expert level with a focus on job-specific skills.
Febelfin Academy offers impactful blended learning journeys to professionals through a combination of various learning formats from practical workshops, coaching to e-learning and assessments.
---

We represent banks, life and non-life insurers, employee pension companies, finance houses, fund management companies and securities dealers operating in Finland. Our members also include providers of statutory insurance lines, which account for much of Finnish social security. Being the representative of the entire financial sector makes us unique in Europe. Our core mission is to influence the regulation and decision-making that affects the financial sector. We raise decision-makers' awareness of the impact that regulation has on the financial sector and ultimately on the whole society. Our work can be explored in more detail on our website www.financefinland.fi. Our long-term goals and views on today's issues are presented on the current topics page. The international website shows only part of what we do; we also represent the interests of the financial sector in many issues that have more national relevance. We are actively involved in European lobbying through the umbrella organisations European Banking Federation (EBF), Insurance Europe, and European Fund and Asset Management Association (EFAMA) and The European Banking & Financial Services Training Association (EBTN).
---
Frankfurt School of Finance & Management (Frankfurt School) is Germany's leading private business school, bank training institute and advisory institute with 60 years of experience in consulting, qualification and training services in all areas of banking, finance and management – in Germany and worldwide. Our mission is to advance national and international business practices through research, education, training and advisory services. Frankfurt School is directed and supervised by leading commercial banks in Germany, including Landesbank Baden-Württemberg (LBBW), Commerzbank AG, BHF-Bank AG, DZ Bank AG and UniCredit Bank AG. It is governed by an Executive Board, and supported by a Board of Trustees, which provides guidance on specific cases. Frankfurt School's legal status is a gGmbH (gemeinnützige GmbH), a non-profit organisation, with EUR 78 million in revenues in 2018 and 454 employees. As one of only three business schools in Germany Frankfurt School has been Triple Crown under the internationally recognised EQUIS quality seal, AMBA accreditation well as by AACSB International. We are also certified to offer and promote vocational and professional training by CERTQUA, ETBN and ZFU. Unusually for a business school, Frankfurt School also hosts an advisory department, which is committed to increasing access to financial services for low income population. This is accomplished through customized consulting, and education projects in developing and emerging markets. Regional sub-teams focus on Sub-Saharan Africa, Middle East and North Africa, Asia, Eastern Europe and Latin America."
---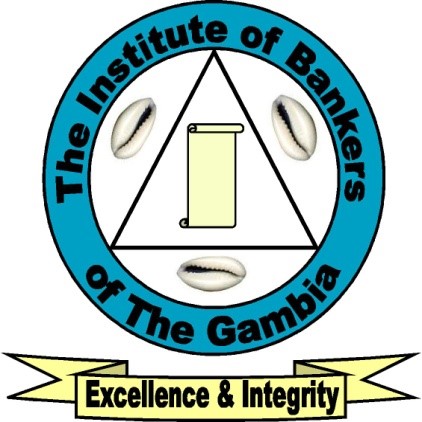 Bio to Follow
---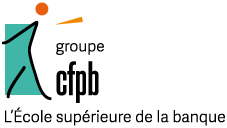 Founded in 1932 by the French Banks Association, the CFPB – Ecole Supérieure de la Banque is the reference training institute for the banking profession in France. It is also recognized in the microfinance sector. It has been present internationally for 40 years. 35 000 trainees per year attend CFPB's courses, in 50 cities in France (including French overseas territories) and in 26 countries. The training is delivered by a pool of 2800 trainers. Besides short-term seminars and e-learning modules on all topics related to banking , finance and microfinance, the CFPB has developed more than 30 professional certifications, which are recognized by the banking and microfinance professions. The CFPB is the first certifying body in France in the area of financial markets, with 6000 candidates every year.
For more information about CFPB visit our website : www.cfpb.fr.
---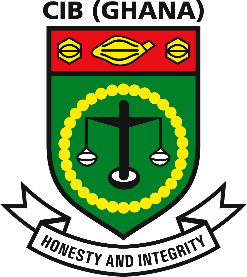 The Chartered Institute of Bankers (Ghana) is one of the Ghana's leading professional qualification and educational institutions in financial services with an active membership of about 1,500 individuals and 24 corporate bodies. The Institute has an established tradition as an independent professional body committed to the education and professional development of banking and financial services professionals in the country. The Institute serves as a professional body for banks and other financial institutions with an aim to provide stimulus for the development of competent and more qualified human resources that will enable the banks to offer efficient and competitive services to meet modern-day sophisticated demands and satisfaction. Its course content and structure are streamlined along the requirements of the Alliance of African Institutes of Bankers. (AAIOB) for global recognition, and is a member of the Global Banking Education Standards Board (GBEStB). Mission: To develop fully the academic and professional potential of practitioners in the financial services sector and those seeking to be practitioners by a course of study in banking and financial services. Vision: To become the prime school for financial services education in Ghana and West Africa to produce outstanding, highly trained and honest bankers. This will be achieved through training, professional standards setting, research and development and advocacy.
---

Established in 1963, The Hong Kong Institute of Bankers (HKIB) is the first non-profit institution that provides training and certification services to the banking community in Hong Kong. Playing an important role in talent development in the local banking industry for more than five decades now, the Institute is also proud to be the first professional body in the territory to offer banking qualifications equivalent to a Master's degree level. Our mission is to enhance and sustain professionalism in banking. Over the years, the HKIB has helped hundreds of thousands of practitioners and young graduates who aspired to join the industry to equip themselves with essential banking skills and knowledge through a complete development pathway – from recognised professional qualifications to continuing development programmes. Select professional qualifications are recognised both in Hong Kong and overseas. To ensure the sustainable growth of banking talent, the HKIB has built relationships across borders by entering into memoranda of understanding or partnership agreements on the exchange of expertise and best practices with a number of professional bodies and regulators in Mainland China, Macau and overseas. We opened a representative office in Beijing, Mainland China in 2005 to encourage closer collaboration between the two markets. Our vision is not only to enhance the banking profession in Hong Kong; we also endeavour to develop a strong community of banking professionals across different territories and help set professional standards for the banking industry across the region.
---

The Institute of Banking and Finance Singapore (IBF) was established in 1974 as a not-for-profit industry association to foster and develop the professional competencies of the financial industry. IBF represents the interests of close to 200 member financial institutions including banks, insurance companies, securities brokerages and asset management firms. In partnership with the financial industry, government agencies, training providers and the trade unions, IBF is committed to equip practitioners with capabilities to support the growth of Singapore's financial industry.

IBF is the national accreditation and certification agency for financial industry competency in Singapore under the IBF Standards, which were developed in partnership with the industry. The IBF Standards set out the functional skills required for 12 industry segments and more than 50 jobs in the financial industry, guiding IBF accreditation of structured skills training programmes. Individuals who complete the IBF-accredited skills training programmes and meet the relevant criteria may apply for IBF Certification.

Under Workforce Singapore's Adapt and Grow initiative, IBF is the appointed programme manager for the administration of professional conversion programmes for the financial industry. As programme manager, IBF will partner financial institutions to re-skill employees for expanded roles and opportunities in growth areas.

IBF also provides personalised career advisory and job matching services to Singapore Citizens and Singapore Permanent Residents exploring a new role in, or career switch into the financial industry, under IBF Careers Connect.

---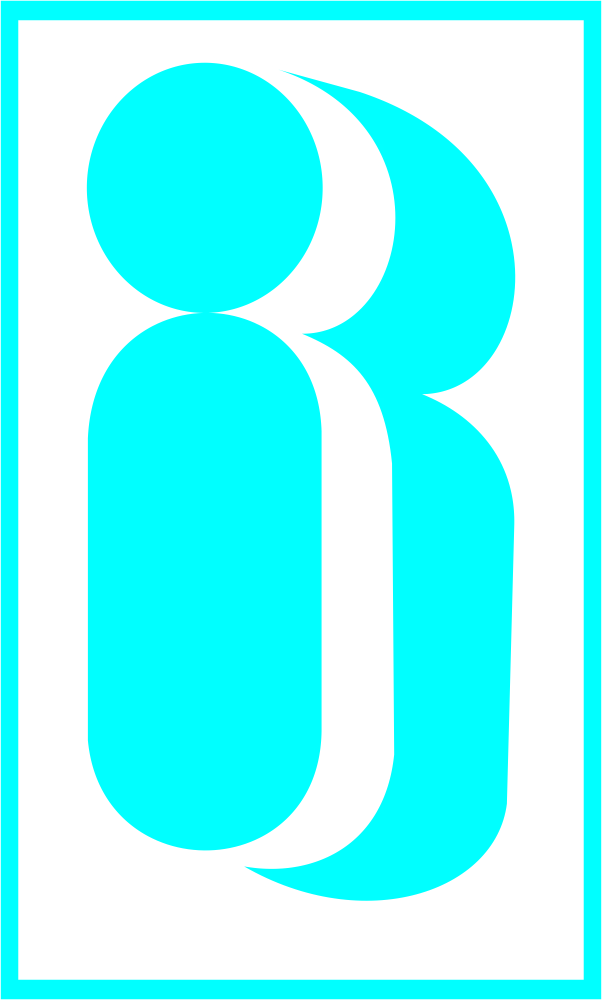 The Indian Institute of Banking & Finance (IIBF) is a 91 years old Institution having a membership base of more than 8,00,000. The Mission of IIBF is to develop professionally qualified and competent bankers and finance professionals primarily through a process of education, training, examination, consultancy / counselling and continuing professional development programs.
IIBF is a Founder Member of the Global Banking Education Standards Board (GBEStB).
CEO, IIBF is also the Vice Chair of the Education Standards Committee of GBEStB.
---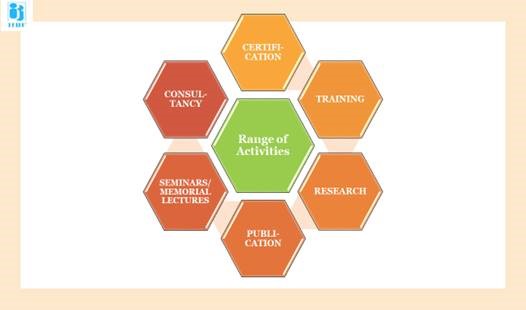 ICC Indonesia serves as the extended arm of International Chamber of Commerce (ICC) with the objective of carrying out ICC's mission and implementing its work programs in the country as well as cooperating with regional surrounding ASEAN countries. ICC Indonesia also has the role of being the membership coordinator for business practitioners and enterprises in Indonesia, which helps Indonesia's growing development of today's global trade and investment. ICC Indonesia has been particularly concerned about the readiness of human resource capability on the subject of international trade. Therefore, through its services in Capacity Building on International Trade Rules Services, ICC Indonesia focused on enhancing local entrepreneurs, stakeholders, and other business officers to be competitive in the field of international trade and global market rules and codes by providing business training, workshops, advisory services and publications.
---
International Chamber of Commerce (ICC) is the world business organization, a representative body that speaks with authority on behalf of enterprises from all sectors in every part of the world. The fundamental mission of ICC is to promote trade and investment across frontiers and help business corporations meet the challenges and opportunities of globalization. Its conviction that trade is a powerful force for peace and prosperity, date from the organization's origin early in the last century. The small group of far-sighted business leaders who founded ICC called themselves 'the merchants of peace'. ICC was founded in 1919. Today it groups over 6.5 million member companies and associations from over 130 countries. ICC has three main activities: rule setting, dispute resolution and policy. ICC enjoys close working relationship with the United Nations and other intergovernmental organizations including the World Trade Organization and the G20. The height of recognition accorded to the ICC globally has risen considerably, reference to the United Nation's Observer Status accorded to ICC at the end of last Year. Business leaders and experts drawn from ICC membership establish the business stance on broad issues of trade and investment policy as well as on vital technical and sectored subjects. These include financial services, information technologies, telecommunication, marketing ethics, the environment, transportation, competition law and intellectual property, among others. ICC has unrivalled authority in making rules that govern the conduct of business across borders. Foremost among the essential services are the ICC International Court of Arbitration, the world leading arbitral agencies and the World Chambers Federation. For further information, please visit: www.iccwbo.org
---

Innovate Finance is an independent membership association that represents the UK's global FinTech community. Founded in 2014 and supported by the City of London and Broadgate, Innovate Finance is a not-for-profit that advances the country's leading position in the financial services sector by supporting the next generation of technology-led financial services innovators. More than 250 global members have joined the Innovate Finance ecosystem to date. These companies range from seed stage start-ups to global financial institutions and professional services firms. All benefit from Innovate Finance's leading position as a single point of access to promote enabling policy and regulation, talent development, and business opportunity and investment capital. By bringing together the most forward-thinking participants in financial services, Innovate Finance is helping create a global financial services sector that is more sustainable, more inclusive and better for everyone.
---

The Institute of Banking and Finance ("IBF") is initiated and owned by the Association of Banks in Cambodia and Cambodian Microfinance Association, which together employs more than 60,000 personnel.
---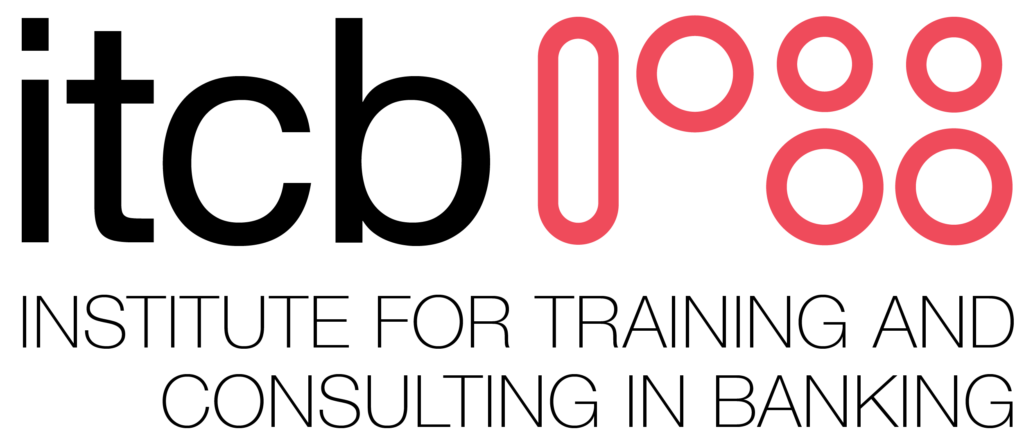 Founded 30 years ago, ITCB has been providing quality financial education and specialized risk consultancy services for the banking sector in Hungary, Central and Eastern Europe and the Middle East. Building on its long track record and synergies between advisory and training, ITCB's current offering focuses on tailor-made case study-driven banking seminars, e-learning courses and financial simulations. For more information about ITCB, visit our website at www.itcb.hu.
---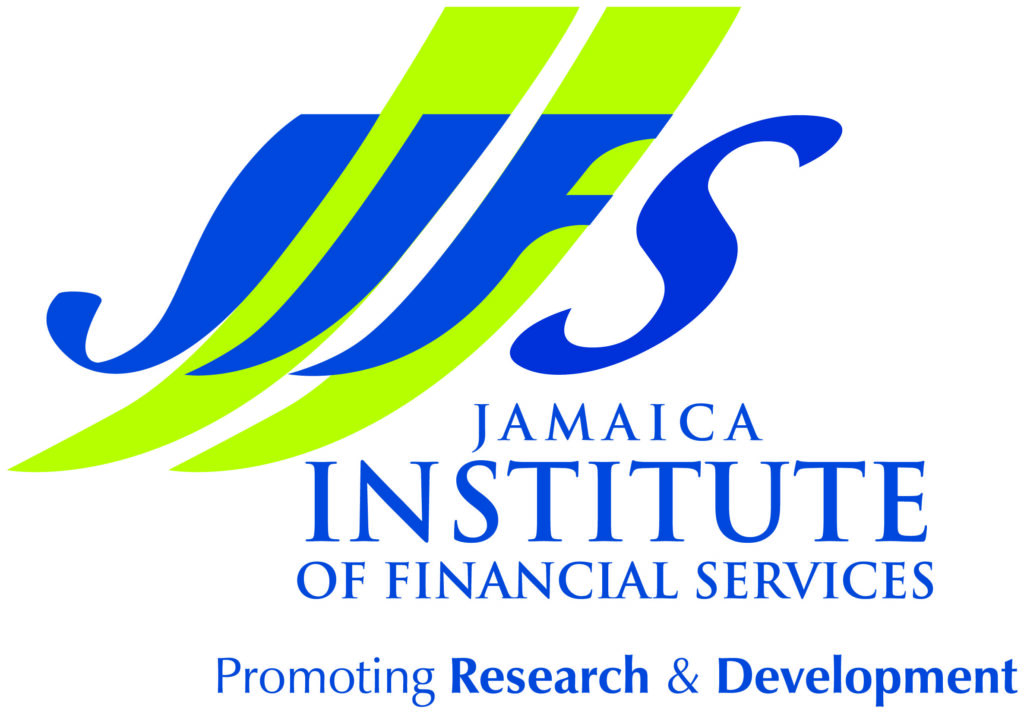 The Jamaica Institute of Financial Services (JIFS) was established as The Jamaica Institute of Bankers (JIOB) in 1977 by the Bank of Jamaica and the Commercial Banks. In 1999 the Jamaica Bankers Association (JBA) assumed full responsibility for its operations. The name change took effect in May 2010 and reflects its mandate to support the financial services industry through training (Financial Services Training Institute), research (Research Club) and social exchange (Finance Club). Its Executive Committee comprises senior heads of human resources of the financial services sector who provide guidance regarding its activities. Through the Financial Services Training Institute, JIFS offers a number of short-term training courses and seminars as well as certification programmes from internationally recognized institutions. It has a wide cadre of facilitators both locally and overseas and offers training both on the open market and tailored for in-house purposes. In its effort to prepare professionals for the global marketplace it has forged a number of strategic partnerships both locally and overseas. It now offers the Chartered Banker MBA programme from the internationally renowned Business School for Banking (Bangor University) in partnership with the world's oldest professional Institute of Bankers (The Chartered Institute of Bankers – Scotland). It also offers certification programmes through the International Compliance Training (UK) and the Chartered Institute of Bankers of Scotland. JIFS is a service member of the Caribbean Association of Banks (CAB).
---

Established in 1959, the Association of Banks in Lebanon (ABL) is a professional industry association. Its key mission is to effectively promote the interests and public image of the Lebanese banking sector. It has been a leading contributor to public policies debates and legislation, in particular those related to the financial sector. In addition, it plays a crucial role as coordinator among banks on common issues regarding standards, procedures, technology, etc
---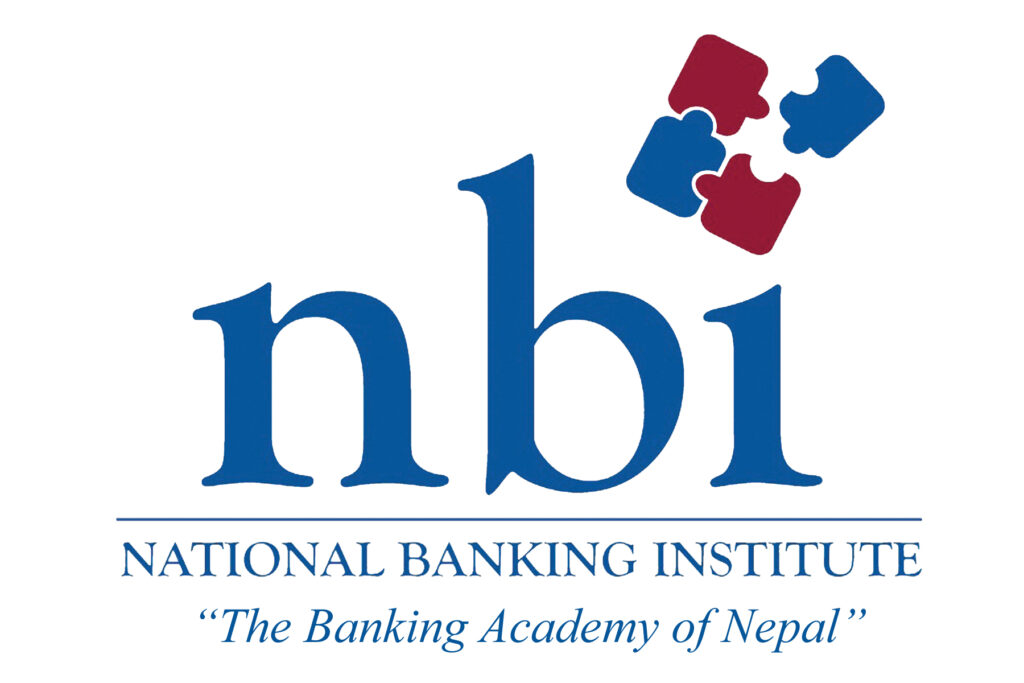 National Banking Institute Ltd. (NBI) is the national level apex banking and finance academy. It was established in the year 2009 under the aegis of Nepal Bankers' Association (NBA) with a support from Asian Development Bank (ADB). Its promoters include Nepal Rastra Bank (NRB), the Central Bank of Nepal, Rural Microfinance Development Centre (RMDC) and member banks of Nepal Bankers' Association (NBA). Established by the industry for the industry with the main objective of developing capacity of the human capital of the Banking, Finance & Insurance sector of the region, NBI has established itself as the leading learning institute in the country. From its very inception, NBI is fully engaged in capacity building in the Banking, Finance and Insurance sector of the country. Government of Nepal, in its 'Financial Sector Development Strategy has identified NBI as an Executing Agency (EA) in building capacity of the human capital. NBI has been working as a strategic partner to both regulators and industry to develop a sustainable financial sector of the country.
---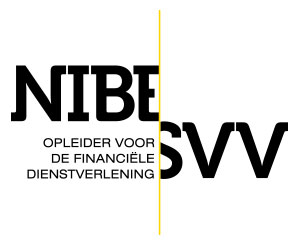 Since 1950 NIBE-SVV provides training and education for the banking, insurance and securities business. We are the largest and leading trainer in the Netherlands for professionals within the financial services sector and work closely with the sector to develop relevant and adequate programs that contribute to great craftmanship. Each year over 10,000 students take one or more of our courses and take our exams. Even more employees keep their skills up to date with our permanent education programs.
Our 2019 activities are e.g. classroom lessons, e-learning courses, exams, lectures, webinars, meetings with teachers and other professionals, newletters, customer panel, program committees, insurance magazine 'De Beursbengel', insurance information website Flink (www.platform-flink.nl).
---

Headquartered in Philadelphia, U.S.A, The Risk Management Association (RMA) is a not-for-profit, member-driven professional association serving the financial services industry. Its sole purpose is to advance the use of sound risk principles in the financial services industry. Founded in 1914, RMA today has approximately 2,500 institutional members. These include banks of all sizes as well as non-bank financial institutions located throughout North America and financial centres in Europe, Australia and Asia. RMA is proud of the leadership role its member institutions take in the financial services industry. In Europe, The RMA runs open enrolment risk management workshops for the British Bankers Association in London, an "Advanced Risk Management" executive education programme with Cass Business School, and hosts regular risk roundtables in London, Paris and Brussels for senior risk management executives in the European banking industry.
Wharton Advanced Risk Management Program 2019
---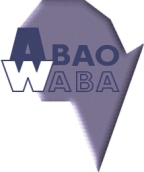 Bio to Follow
---

Established in 1980, Women in Banking and Finance (WIBF), is a not-for-profit women's network run by members, for members. It is dedicated to increasing opportunity for individual members to network, learn and advise each other at every stage of their career – from graduate to boardroom – through WIBF's programme of workshops and events. WIBF aims to improve diversity in banking and finance as a sector by working closely with our corporate members, which include Barclays, HSBC and Santander. WIBF is a UK-wide network with branches in London, Edinburgh, Glasgow, Bristol and Birmingham. A Belfast branch is planned for 2018-19. WIBF's programme of events is closely aligned to the aims of individual and corporate members. The WIBF Mentoring and Networking programmes run alongside the Personal Excellence Programme which delivers monthly workshops on in-demand topics, such as team-leadership and resilience in the workplace, while the Women on Boards stream is directed at those women who want to gain the skills needed to move into the boardroom. The annual Women in Banking and Finance Awards for Achievement are prestigious awards which highlight the inspirational work going on every day in pursuit of diversity and excellence in the banking and finance sector. The number of nominations for the WIBF Awards for Achievement continues to grow year on year, a source of celebration for WIBF and for the industry. Each year the WIBF Awards for Achievement reach more people and encourage more involvement with WIBF's ambition of greater diversity and greater opportunity within the industry.
---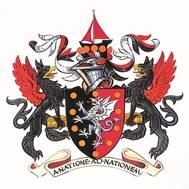 The Worshipful Company of International Bankers. We are the City of London's 106th Livery Company. We are a fellowship of professionals from the international financial services sector. We stand for trust, honesty, integrity and the WCIB Lord George Principles for Good Business Conduct. We support each other. We donate money and volunteer time to make a difference, to increase financial literacy, to nurture education, to raise aspirations for employment and to support the City of London and its institutions. We are bankers and advisors, insurers and investment managers, regulators, wealth managers and more – we are employees, consultants, partners, directors and retirees drawn from well over 250 companies and 40 nationalities. We are the Worshipful Company of International Bankers by Royal Charter granted December 2007.
---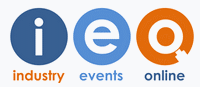 Founded in 2013, Industry Events Online (IEO) was established to help finance and financial services practitioners and other interested parties meet the professional standards expected of them from regulatory bodies and other institutions. Finding the most appropriate event or training course in the right location, on the right date, with the required CPD (Continual Professional Development) points or hours, and all within budget is no easy task, especially given strict industry deadlines and penalties.
IEO presents delegates with an easy-to-use search facility allowing them to find and compare the most appropriate webinars, conferences, briefings, seminars, training courses and much more, quickly and effectively. This eliminates all the time-consuming effort and distraction of trawling through countless different websites and other channels, and the risk of getting it wrong. www.industryeventsonline.com